These days, home karaoke systems may have more functions and seem more complex. If you're in the market looking for the best home karaoke setup but worried about how to piece them together, don't fret because here are tips to five common questions that home karaoke system enthusiasts like you often ask.
How do I set up a professional karaoke system at home? 
The first step to putting together a home karaoke system is to first acquire a set of karaoke equipment comprising karaoke speakers, soundbar, karaoke mixer and microphones. Once you have everything, connect the karaoke speakers, soundbar and microphones to the karaoke mixer, also known as an amplifier. If you have wired microphones, choose XLR cables for better audio quality. Once those devices are connected, secure the karaoke amplifier to your audio and video output device. Thereafter, link it to your TV using an HDMI cable. All fixed? You're now ready to host a fabulous karaoke event at home with the best home karaoke setup!
Do I need an amplifier for home karaoke?
For anyone who lacks technical knowledge, handling a bunch of karaoke equipment can be mind-boggling. If you're someone who prefers to go the easy route, purchasing an all-in-one home karaoke system might provide the hassle-free solution that you need. This also means you do not need to acquire a separate karaoke amplifier.
However, if you want the best home karaoke setup with capabilities to combine several audio sources and adjust their sound dynamics to make every home karaoke singer sound like a pro, having an amplifier will work like magic. Also, take note that some karaoke mixers may only connect with wired devices, so read the specifications of the machine before acquiring one.
How much does a karaoke machine cost? 
The cost of a home karaoke system can range anywhere in the hundreds to thousands of dollars, depending on the equipment in the chosen package. Packages that come with songs with copyright licenses normally start from around a thousand, while a basic home karaoke system with speaker and microphone can start from as low as S$129.
Safe to say that you can easily find terrific deals for under S$1,000. If you want a decent package with good sound quality, MB Karaoke's current promotion may just have the right one for you and at a discounted price. Check out this link for more information.
How can I choose the right karaoke system for my home? 
It all depends on your preferences but if you need a guide, let's divide them into three categories – basic but good quality karaoke equipment with a copyrighted song list, the best home karaoke setup with comprehensive features and finally a comprehensive system with professional features that produce studio-like sound quality.
For a basic system, the MB Karaoke Box with songs, currently at S$599 after 40% off, could be a valuable offer not to be missed. It even comes with a mobile app for an easy selection of songs, weekly songs update and three years warranty.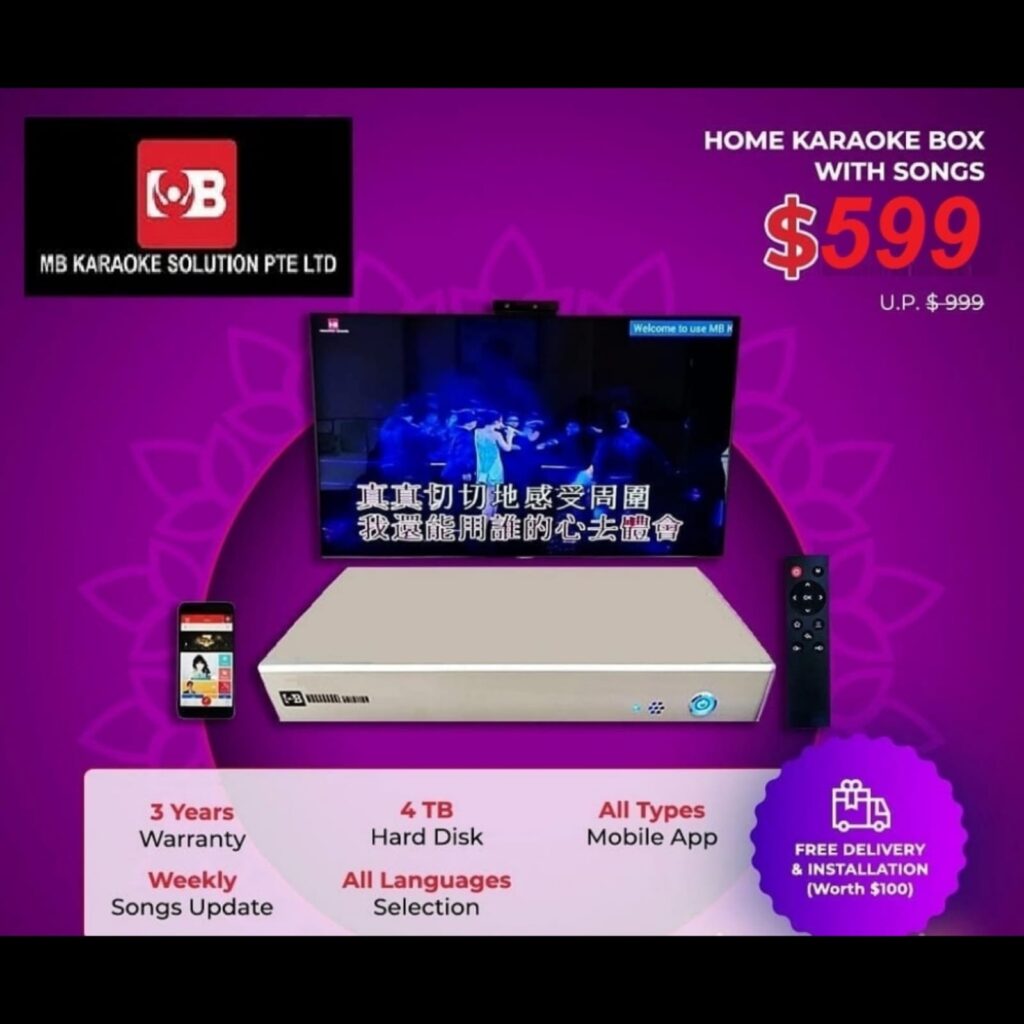 Alternatively, if you're an audiophile who desires pro-quality entertainment, choose the home karaoke package at S$1,498 after a 35% discount. You'll love the complete range of hardware comprising double wireless microphones, double Martin Roland speakers, a karaoke mixer and a touchscreen panel for song selection.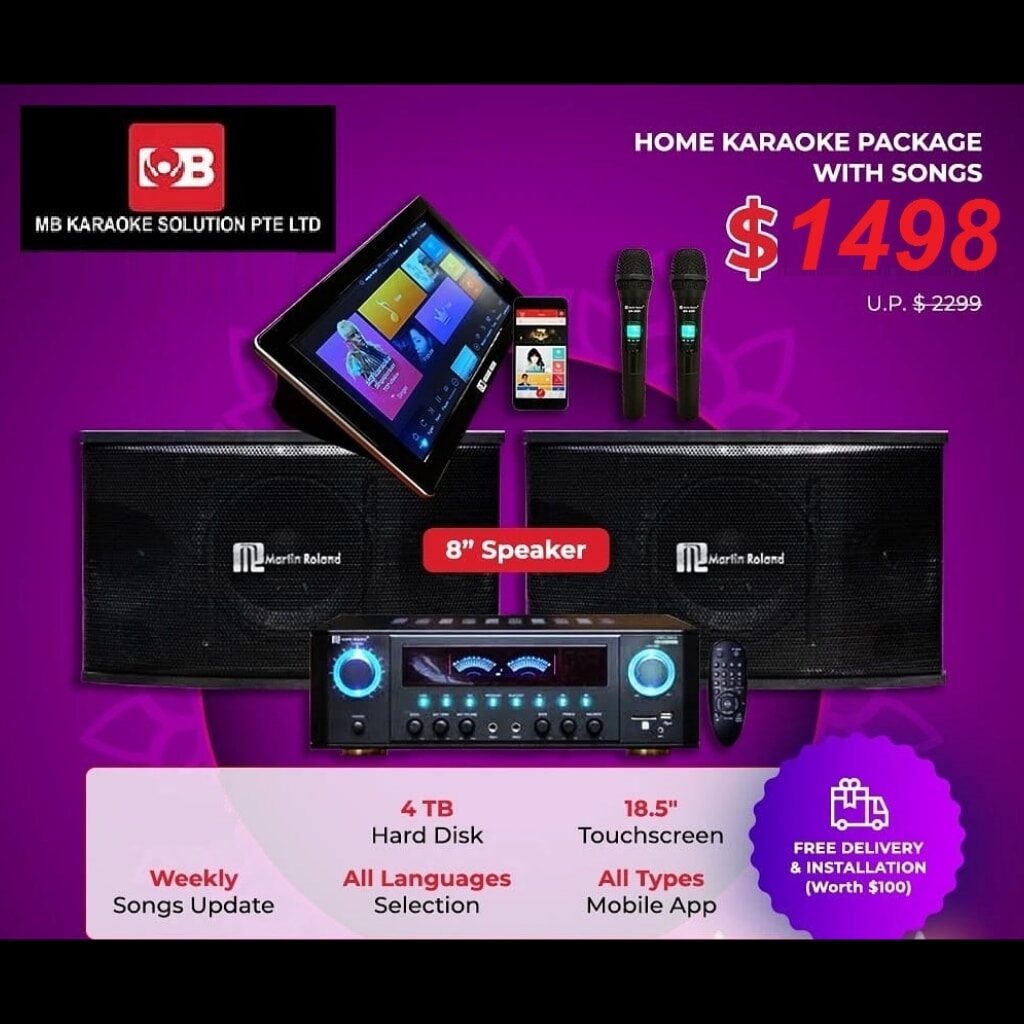 Where can I get the best home karaoke system in Singapore? 
There is no better place to look for the best home karaoke setup than at MB Karaoke. This is where you'll find an extensive range of home karaoke packages that cater to different needs. The best part is, MB Karaoke systems not only offers high-quality systems but also free lifetime updates, three years warranty for all products and zero-interest instalment plans. In fact, MB Karaoke is Singapore's most highly rated home karaoke provider on Shopee, Google, Instagram, Facebook and more. We've also been featured for our home karaoke systems on digital platforms like The Smart Local .
Don't miss MB Karaoke's promotion that's ending at the end of this month. Snag our discounted products on Shopee now or speak to us via WhatsApp on the promotional page for more details if you have any questions!